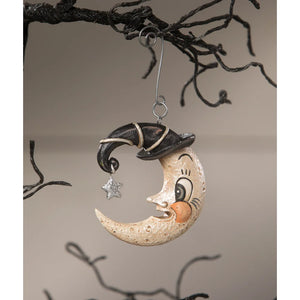 Crescent Wanda Luna Ornament from 
Bethany Lowe and designed by artist Johanna Parker.

This crescent Wanda Luna ornament is wearing an adorable hat with a star dangle. You are sure to smile every time you see this adorable moon!

 Materials: Hand-painted resin and wire. Dimensions: 3" x 2" x 3.25".